Photovoltaic investment in the green mission of Coca-Cola Bottling Shqipëria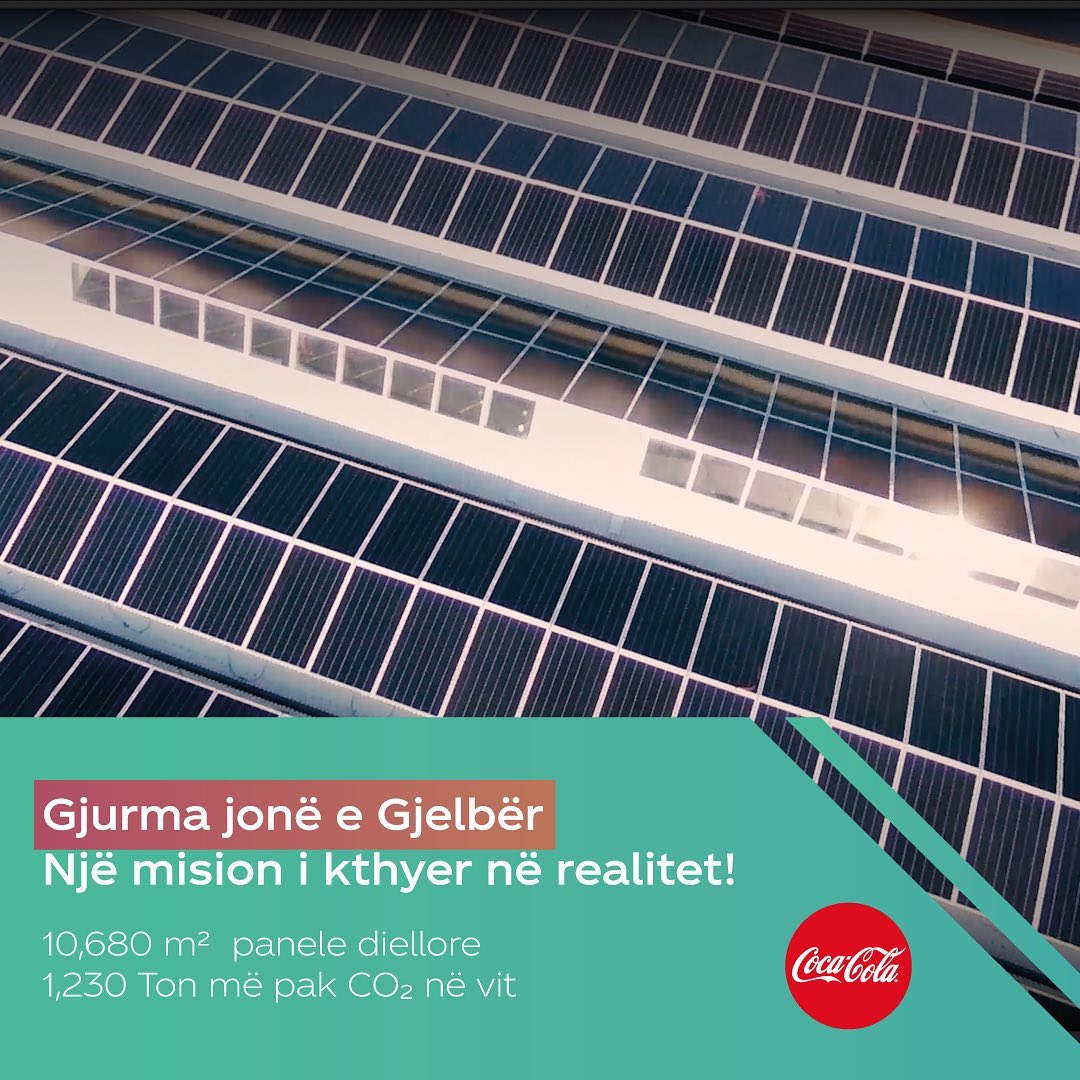 Total Investment = € 1,050,000

Annual consumption coverage = 62%

CO2 emission reduction = 1,230 Tons /annually

Surface covered with panels = over 10,680 m2

CO2 Tree absorption = 46,752 trees / annually
Coca-Cola Bottling Shqipëria announce the use of Solar Energy Panels – Photovoltaics, with the aim of reducing additional CO2 emission, annually, and covering annual energy consumption at a level of 62%, through using natural sources to protect environment from pollution.
10,680 m2 of surface are equipped with photovoltaic panels at CCBS premises, with a total investment of € 1,050,000.
Coca-Cola in Albania for years now is at the forefront of social mindfulness by constantly and progressively implementing the most environmentally friendly technology. From the water filtration plant to the replacement of sales fleet vehicles with 100% electric ones, Coca-Cola aims to raise awareness on how the "golden triangle" between Institutions, NGO's and private companies can create benefit for the country in general and circular economy in particular.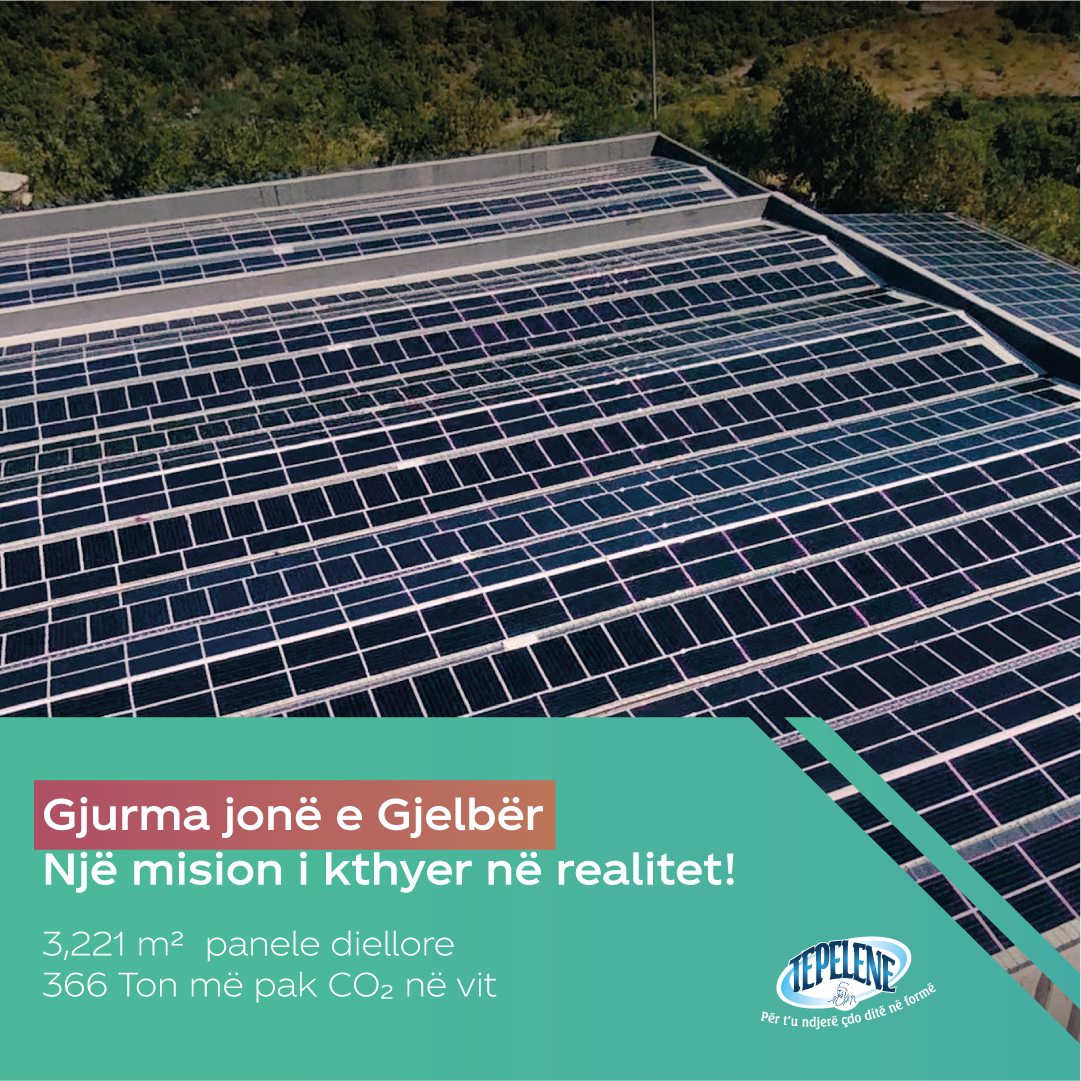 In addition to CCBS, Uji i Ftohtë Tepelene invested in photovoltaic panel system as well, covering 3221 m2 with photovoltaic panels, enabling 60.9% of consumption need, reducing 366 tons of CO2 emission, equivalent to the work done from 10,576 trees every year. The total investment of Uji i Ftohtë Tepelene for photovoltaics power energy system is € 360,000.
"We choose to leave our Green Footprint in Albania and continue to contribute toward sustainability, while enabling this investment to local vendors, institutions and other stakeholders, empowering as such the circular economy in Albania" – added Mr. Luca Busi, President of Coca-Cola Bottling Shqipëria and Uji i Ftohtë Tepelene.
While CCBS & Uji i Ftohtë Tepelene invests considerably in Albania, other patterns will follow soon with the support of The Coca-Cola Company, under the project "World Without Waste", allowing this powerful impact in our economy and raising this Group Entrepreneurs in the No. 1 position for sustainability support and circular economy improvement in the country.