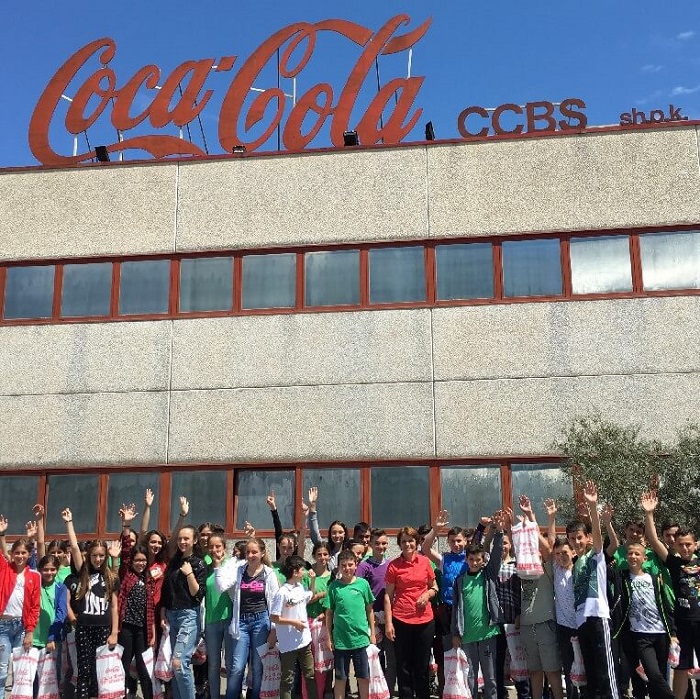 Learn more about CCBS
Who we are?
Coca-Cola Bottling Shqipëria l.t.d (CCBS) is a leading company in the Albanian market of non-alcoholic refreshing drinks, with international brands as Coca-Cola, Fanta, Sprite, Schweppes, Nestea, Monster and Cappy.
At CCBS, we are committed to growing our business, contributing to our local communities and developing our people, having strong organizational capability and putting right people in the right jobs. CCBS has around 300 employees in Tirana and all over Albania.
We offer opportunities to excel within a team rich in talent, ideas, perspectives and background.
We have created an environment and way of operating that empowers our people to create extraordinary results every day.
Dynamic environment
In a growing company that is always changing and following the market.
Training
In a company which is a school able to train and teach.
Catalyst for change
In a company which is changing Albania and Albanian people to growth and develop.
Careers at CCBS
When passion, pride and desire to achieve results match in one, you get The Coca-Cola Company professionals. We are looking for experienced professionals who want to make a difference, develop and inspire others, foster new ideas and deliver results, and who align and live with our values.
At CCBS, we are dedicated to growing our business, contributing to our local community and developing our people, having strong organizational skills and putting the right people in the right positions.
Internship Opportunities
If you are a graduate or student looking for a true business experience in a market leader company, we offer internships that allow you to see for yourself what CCBS is and what it offers.
Being an intern means more than just being involved in the day-to-day running of the company. As an intern, you will be exposed to real projects and challenges in a vibrant and vibrant environment and gain real work experience. You will work with the best in the industry and become part of the world's most renowned brand workforce.
Internships for undergraduates
Our interns have the opportunity to see a variety of functions in the company and can benefit from learning outside the classroom by gaining hands-on experience with the leading beverage company.
Internships for graduates
New graduate or master interns are expected to contribute their ideas and experience gained from previous experiences to the success of CCBS. Often newcomers possess fresh knowledge, allowing them to pioneer our company. Based on successful work and talent needs in our business, some interns may have the opportunity to become full-time employees of CCBS.