CCBS dhuron 6.000.000 Lek Për Shërbimin Infektiv pranë Qendrës Spitalore Universitare "Nënë Tereza" në Tiranë
CCBS, the production company of the "The Coca-Cola Company" in Albania, has decided to donate on behalf of its employees, an amount of 6,000,000 Lekë in favor of the Center for Infectious Diseases near the University Hospital Center "Mother Teresa" in Tirana.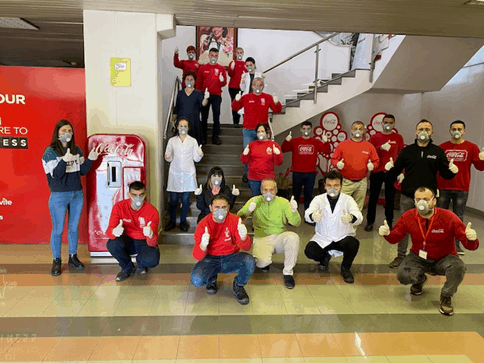 In a moment of such a serious emergency that involves our country, the Tirana's company belives, as expressed by its President Luca Busi, "that this donation is a necessary gesture in order to provide concrete support to better cope with this emergency. This initiative, like many others, was made possible by the responsible behavior of all the people who work at CCBS."
CCBS is a widely consumed beverage company, a market leader and represents an excellence in its sector in Albania, and today it feels the need to demonstrate in a tangible way its proximity to a very prestigious healthcare facility, such as the Center for Infectious Diseases at the "Mother Teresa" Hospital Center in Tirana, which is engaged in the front line in the fight against the COVID-19 pandemic that has hit Albania.
A gesture that is not and certainly will not remain isolated. Companies like CCBS are made up primarily of people, people who have known how to respond, react and show concrete solidarity, with trustiness and self-confidence, that when it will be all over, we can all get back together with even greater energy and even more aware of their potential.